We are living in the digital era, where websites serve as a company's physical shop and where design holds the key to capturing a client's interest. Keeping up with the most recent web design methods and trends is crucial to staying ahead of the competition in today's fast-paced market.
Fortunately, a lot of web design blogs offer insightful information, ideas, and guidance to assist designers and developers in building beautiful, useful, and user-friendly websites. These blogs address a wide range of issues important for anybody working in a creative web design agency.
Here is our list of best web design blogs for beginners or seasoned pros.
The Web design blogs we mentioned below are a terrific resource for learning, inspiration, and information whether you're an experienced web design expert, or want to be one.
These blogs will give you access to the most recent business information, practical instructions and tutorials, insider tips from seasoned experts, and motivating examples of effective websites and applications.
The knowledge of these blogs on website design will make it easier for you to stay current on the market and may even motivate you to attempt something new. Let's get started.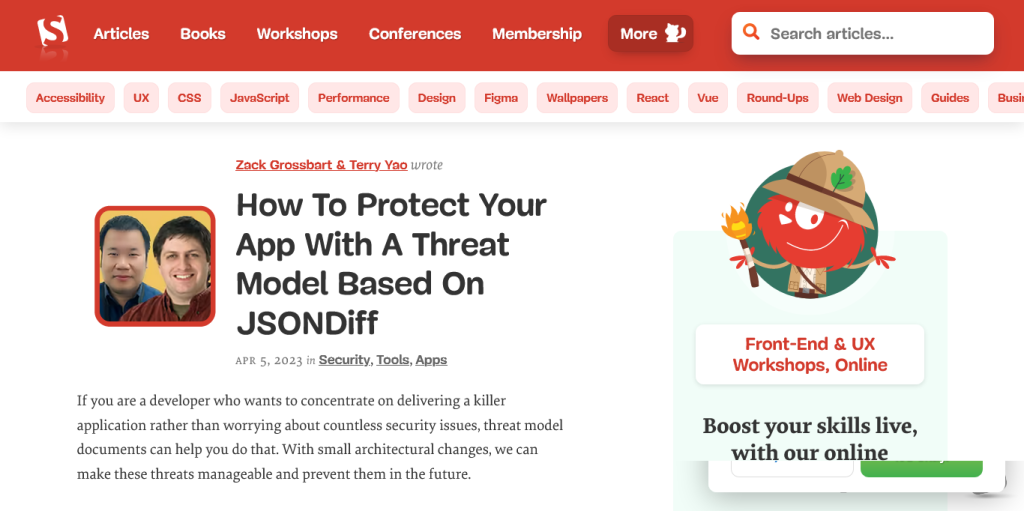 One of the best web design blogs Smashing Magazine offers articles on a range of subjects, including web design, usability, accessibility, and more.
Thousands of web designers love this blog and use it as their go-to resource for ideas and solutions to design-related problems.
Additionally, they have a section of their website dedicated to a job board where web designers can search for positions worldwide, including remote ones. Smashing Magazine also provides a variety of things, like templates, plugins, live workshops, e-books, and tutorials, in addition to their website designing blogs.
Readers also have the option of signing up for their weekly email newsletter. Designers can check out the blog's most recent live front-end and UX seminars to keep on top of the latest trends.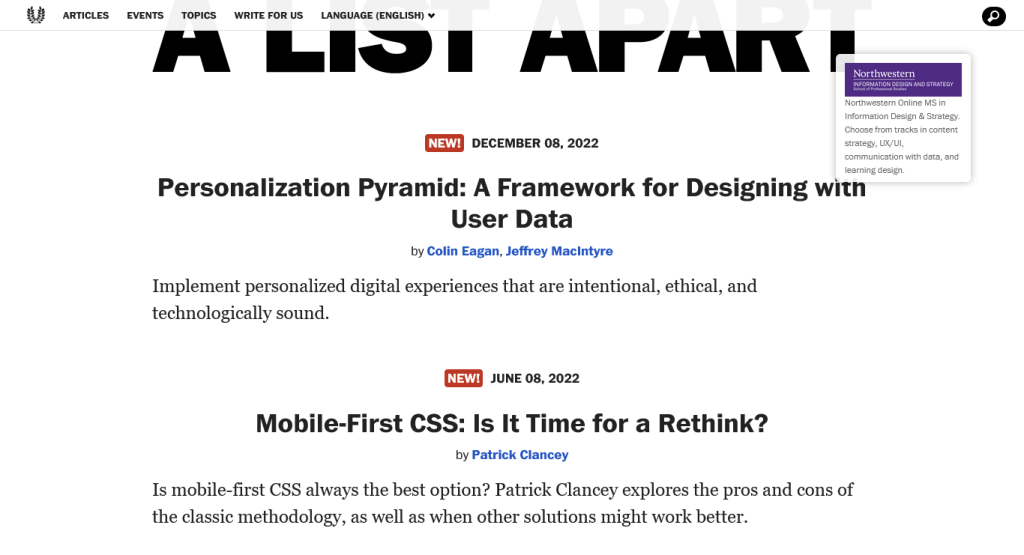 A List Apart is one the most popular blogs as it focuses on trends for web design and simple website designs.
Its articles focus more on web design significance development, with an emphasis on web standards and best practices.
It addresses topics including:
Web accessibility.
Information architecture.
User research.
Content strategy
This website presents in-depth and insightful information, in contrast to the majority of blogs.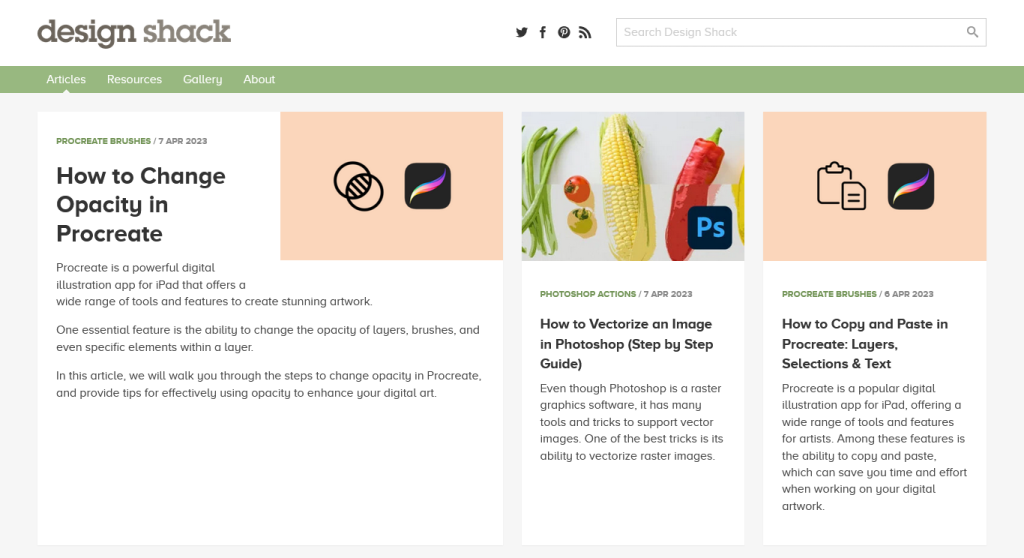 Design Shack is one of the most informative web design blogs. From blogs to business cards, this comprehensive design magazine appears to have an article for everything.
There is a tonne of content on the website, and the navigation and classification methods are simple and help you get to the point by organizing articles by apps, types of design projects, or other, more general topics like typography.
The blog not only covers web design blogs but also covers a broad range of topics:
UX
Mobile
Business
Typography
Trends
How-to articles
This blog offers insightful and educational articles thanks to its team of professional writers. They aid in keeping designers and developers abreast of business advancements.
"More than 15,000 people actively participate in the platform's community on social networking sites including Facebook, and Twitter".
In this community, designers may connect with others in their profession who share their interests, exchange ideas, and keep up with the most recent changes in the market".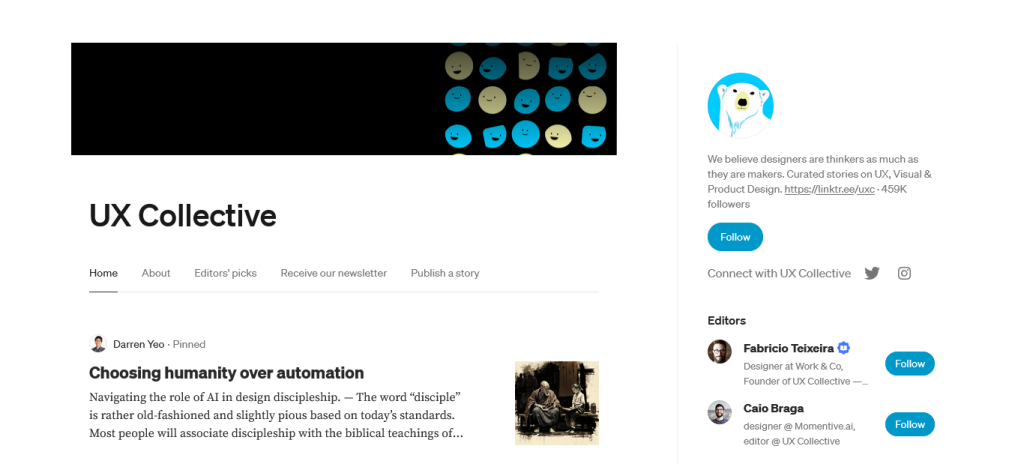 One of the best web design blogs, UX Collective is devoted to giving designers useful user experience (UX) design information. The site features a group of skilled authors who cover a variety of subjects, such as UX research, usability testing, responsive web design, and more.
The daily addition of new pieces, which gives visitors a steady stream of current and pertinent content, is one of the site's distinctive features. This ensures that their content is current and pertinent and offers a broad view of the UX design sector.
UX Collective publishes a weekly newsletter that is sent to subscribers' inboxes by email. This email gives readers a summary of the most recent news, advice, and trends in the sector.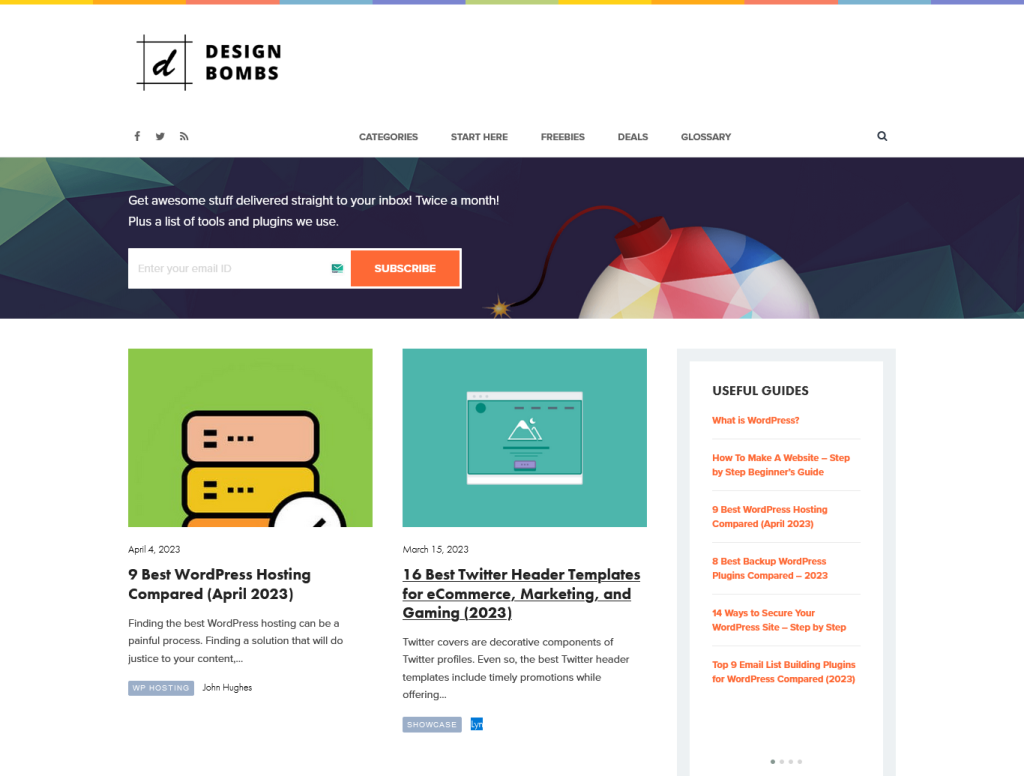 The idea behind Design Bombs is to detonate your projects and demolish your clients' preconceived assumptions of what is achievable. This web design site earned a spot on our list because it offers how-to web design blogs, freebies, and a tonne of content that is focused on WordPress.
The blog seeks to provide thorough instructions, special offers, in-depth guides, and other useful content as an online magazine. The website's uncomplicated design exudes a welcoming atmosphere that grabs your attention right away.
The blog, which was created as a web design gallery, has developed into a lively community where designers and developers can exchange ideas, tutorials, and other useful materials.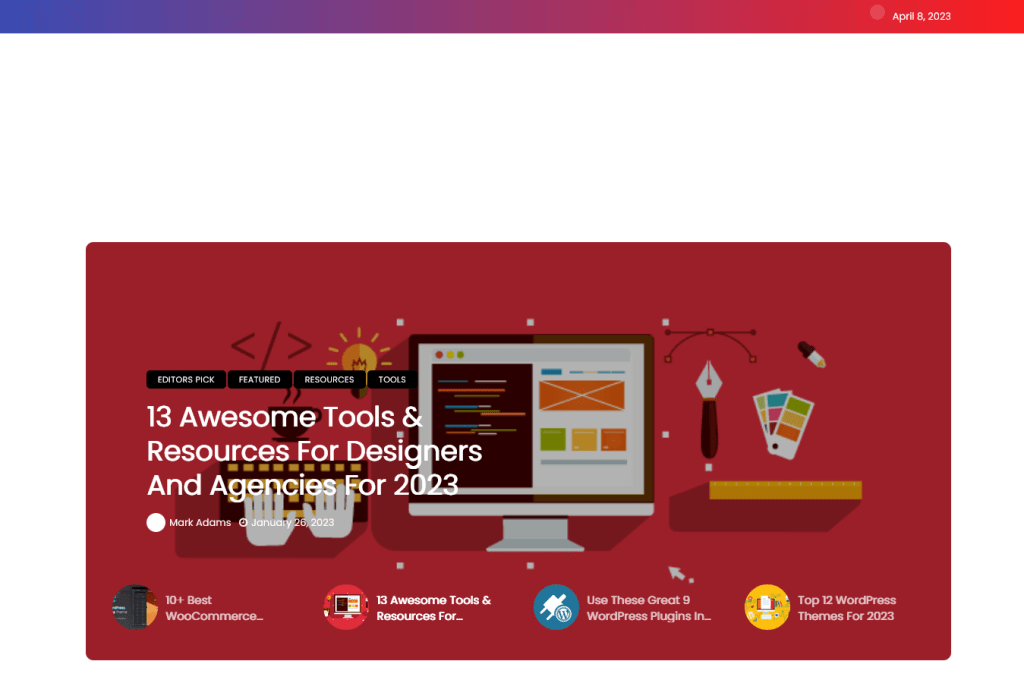 For web designers and developers looking for ideas, pointers, and counsel on a variety of industry-related subjects, Web Design Ledger is a great resource. When you need a surge of web design inspiration, it's a terrific spot to start your day thanks to its well-organized material and wealth of relevant information.
They also provide a tonne of information on web design, InspirationUI, graphics, interviews, and web development for beginners and experts. It is one of the best ui inspiration sites.
One of the best features that distinguishes Web Design Ledger from other blogs is its Interviews section. with some of the top web designers.
Readers can gain knowledge from experts in the field and keep up with the most recent design tools thanks to this area's review section.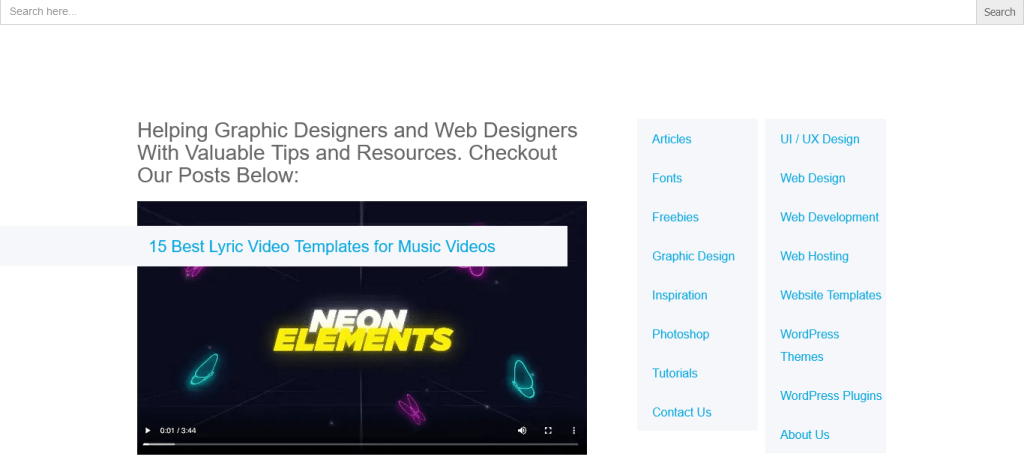 Line25 is unique because they explore more ethereal and timely design subjects while covering the most recent news and trends in the design industry. It also addresses philosophic issues like the decision between minimalism and maximalism.
The website is organized into sections for UI/UX design, website templates, web development, and web design. It enables readers to learn more about their favorite subjects and makes those topics easily accessible.
Regularly updated tutorials from Line25 give readers the chance to pick up new skills. The absence of a search tool, however, can force users to actively search through various topics in order to obtain the information they need.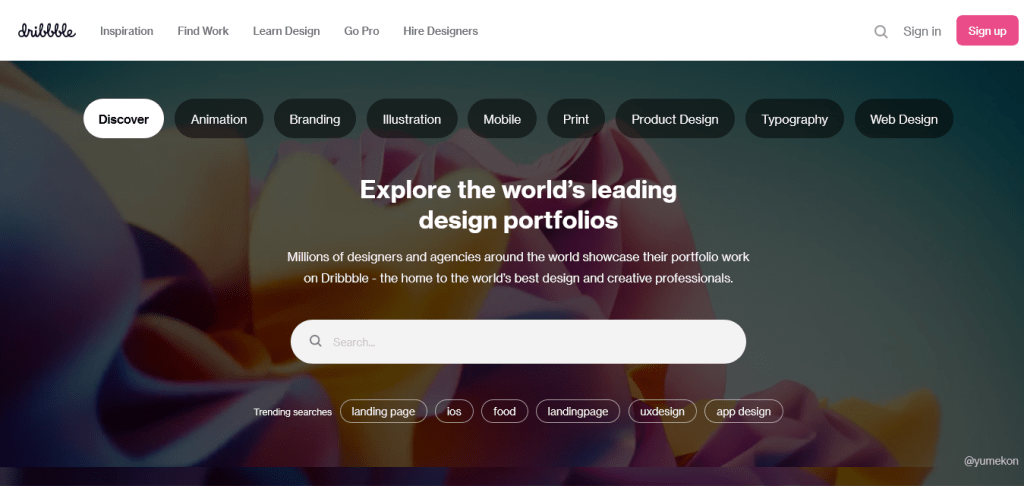 Dribble blogs provide advice and insider information that is relevant to everyone working in the industry. It delivers expert counsel as though it were coming from a concerned friend.
One of the best web design blogs to choose from if you want to explore the work of established and up-and-coming web designers and stay on top of the newest design trends is Dribbble. Anyone enthusiastic about web design can get all they need on Dribbble thanks to its large design portfolio and blog.
The sleek look and simple navigation of the Dribbble website are its standout qualities. The website is organized into many sections, which simplifies browsing and locating what you're looking for.
Dribbble covers everything you could possibly be interested in, including animation, typography, mobile app design , and more.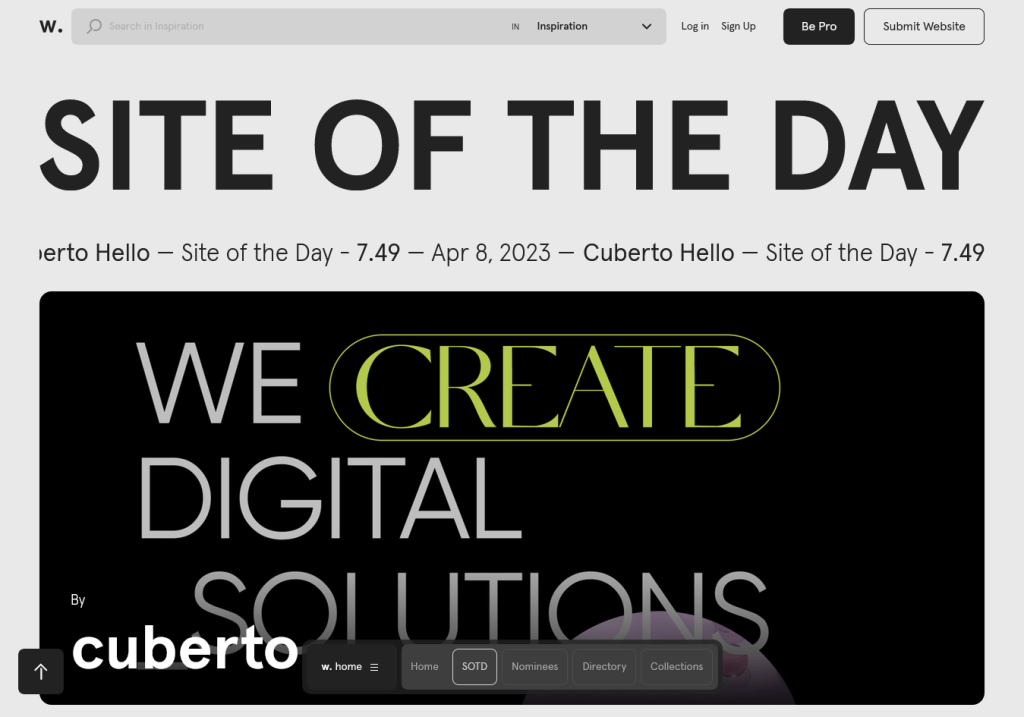 Hundreds of the most popular web designs on the internet are available to browse the moment you land on the homepage. When you visit Awwwards, you will constantly find fresh inspirational blogs for web designers and developers.
They provide interviews and other resources that you can use to advance your own career. One prominent feature of this blog is that it features different websites on its platform.
Before integrating them on their platform, it assesses websites using a variety of factors, such as creativity, design, usability, content, and responsiveness. By doing this, users are assured that the website's quality is trustworthy.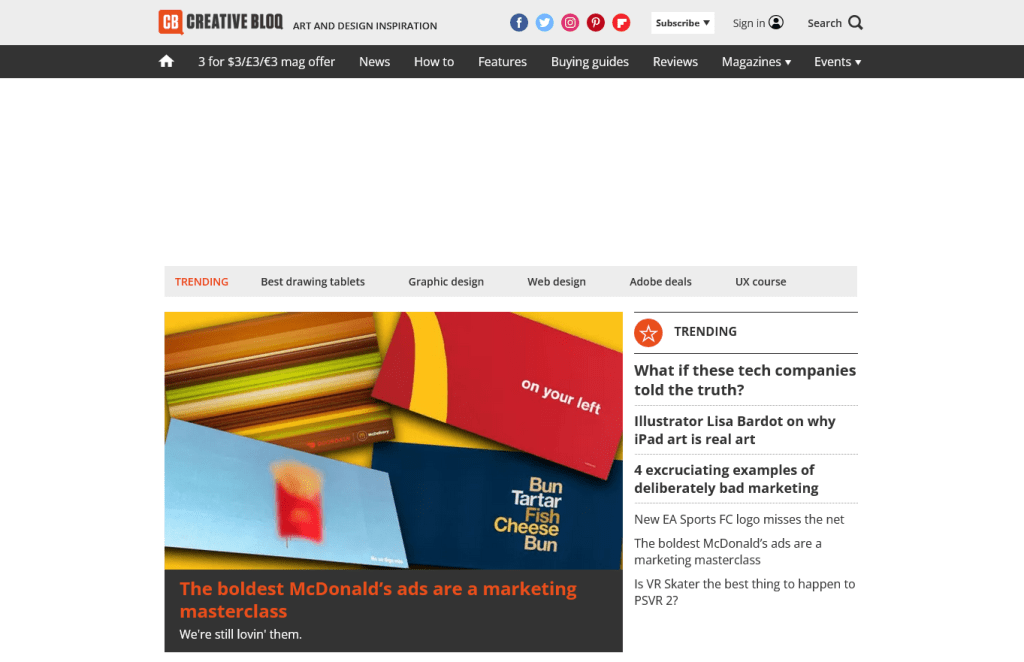 A design blog called Creative Blog offers a wide range of posts covering subjects like web design, general art, news, and trends. It is one of the best web design blogs for web design inspiration and originality. They feature website designs in their blog articles, which might motivate web designers to develop original and creative concepts.
Aside from website design, they also discuss other forms of art, such as packaging and logo designs, and offer engaging and unique information on a variety of abstract design subjects.
One of Creative Bloq's unique characteristics is its area of guides and tutorials, which encompasses a broad range of topics focused on website design.
The design industry is constantly changing and advancing swiftly. Let's say you want to stay on top of the newest design innovations, experiments, and trends. In that situation, it's critical to keep up with all areas of the sector, which includes reading web design blogs.
The above mentioned blogs can be an excellent source of inspiration and helpful knowledge, whether you're a web designer trying to get into web development or an experienced developer.
There is no one-size-fits-all method for choosing a web design blog to follow. Go through a variety of well-known blogs to see which ones best suit your demands.
Written By : GVM Technologies