AngularJS Development Services in US
Leading AngularJS Web Development Services in US
GVM Technologies LLP offers feature-packed, dynamic, and cutting-edge AngularJS development services in US. We have a team of highly skilled and experienced professionals who are experts in Angular web and app development. The company offers a wide range of services in different business verticals including custom Angular web development services, eCommerce solutions, enterprise application development, and more. If you are looking for a reliable and professional AngularJS web development services in US, then GVM Technologies is the right choice for you.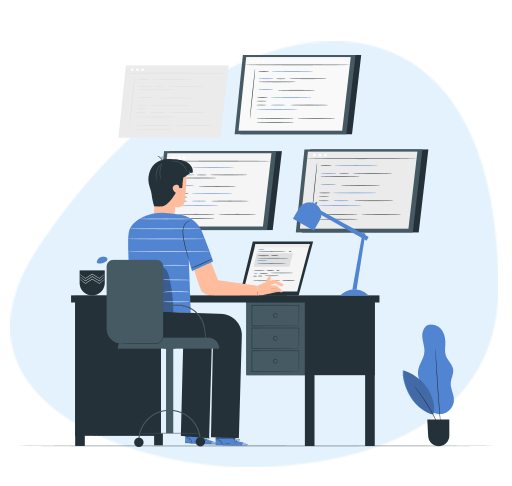 End-To-End Angular Development Services & Solutions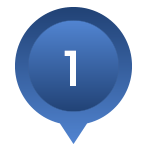 Angular Support & Maintenance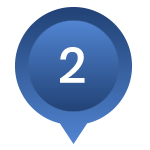 Single-Page App Development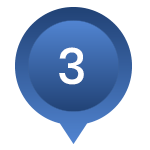 Angular Web App Development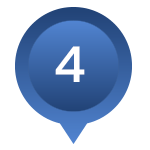 AngularJS API Development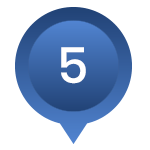 Angular E-commerce Development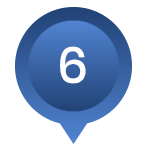 Angular Cross-Platform Development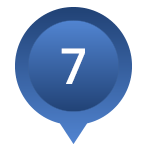 Angular Migration Services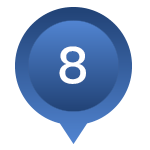 Angular UX / UI Development
Building Scalable Apps with Angular JS Development Services
GVM Technologies is the best AngularJS web development company in US. Our AngularJS development services in US have helped us deliver many successful projects for our clients across the globe. We clearly understand the importance of building scalable and secure web applications, portals and solutions for your business.
We follow a well-defined process to deliver high quality web and app development that meets your expectations. We create a prototype of the project which will be reviewed by you. Once you are satisfied with the prototype, we start working on the development phase. We use the latest and modern technologies and tools to develop your project. Our web developers have in-depth knowledge of AngularJS development services and they use the best coding practices to ensure that your project is error-free and scalable.
Once the development is completed, we test the application thoroughly to check for bugs and errors. We deploy the application on your server and monitor it closely to ensure that it is running smoothly and seamlessly. We offer maintenance and support services to our clients even after the project has been completed. We can help you with any technical issues that you may face with your application. Choose GVM Technologies for AngularJS development services in US for custom needs and be assured of getting high quality work at an affordable price.
Leading AngularJS Web Development Company to Help You Scale
When looking for a AngularJS development services in US to build your website for greater ROI, you want to pick one with a strong track record of success. That's why you should pick GVM Technologies LLP as your preferred AngularJS development company. With over 10 years of experience in web development, we have the skills and knowledge to build you a top-quality AngularJS website that meets your specific needs and requirements.
We've worked with a wide range of clients, from small businesses to large enterprises, and have delivered successful projects time and time again. What's more, we're dedicated to providing an outstanding level of service to our clients. We'll work closely with you throughout the entire project, from start to finish, ensuring your satisfaction as the end result. And if you ever need any help or support after your web application is launched, we're always here for you.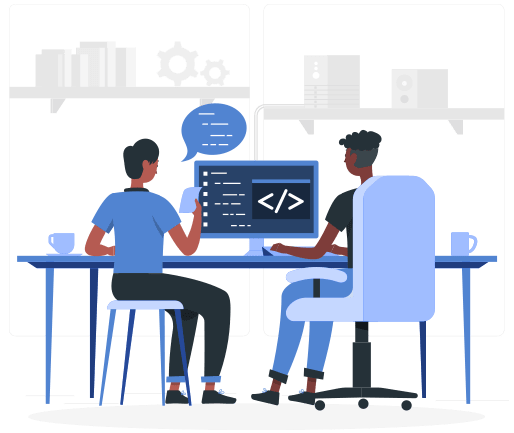 Hire Dedicated AngularJS Developer Team for Interactive Web Applications
Most of the businesses are opting for AngularJS web development services. This open-source JavaScript framework is known for its robustness, flexibility, and scalability. If you are also looking for a AngularJS development services in US then your search ends here at GVM Technologies LLP. We have a team of certified and experienced AngularJS developers who can develop custom web applications as per your specific business requirements. No matter how complex your project is, our developers will make sure to deliver it within the promised time frame. Some of the benefits that you can avail by outsourcing AngularJS web development services to us are:
Cost-effective AngularJS Development Solutions
Experienced and Skilled Angular Developers
Proven-record fof Timely Delivery of Projects
100% Quality Assurance
24/7 Support.
Build Your AngularJS Web Application at Reasonable Cost
With the advancement of technology and the introduction of new web development frameworks, these are now better choices available for website development. AngularJS is a JavaScript-based open-source web application framework created by the Google.
GVM Technologies LLP offers high-standard and clean code AngularJS development services in US. We have a team of highly skilled and experienced AngularJS developers who can help you build your dream website using AngularJS framework. We understand the importance of using the latest technology for website development and always keep ourselves updated with the latest trends in web development so that we can provide our clients with the best possible solution.
Let's build your Website with our Dedicated Team
Contact GVM Technologies right away if you're prepared to design a custom Angular website that will help you grow your company. We would be pleased to talk with you about your project and offer you a free, no-obligation quote.
We provide top-notch AngularJS Web development servicesfor a variety of companies and sectors. Our team has experience leveraging cutting-edge technologies to build bespoke programmes that are dependable, approachable, and scalable.
All
Backend
Frontend
Mobile Application
Database
All

























Backend
Frontend
Mobile Application
Database