Wireframe & Prototype Design Services in US
Design & Prototyping Services Designed To Lower Your Risk
GVM Technologies'sprototyping design servicesexpert staff is here to help you from the very beginning of your product's lifecycle with wire framing and prototyping development. Your website and mobile app are the public's first impression of your company online; as such, they must be carefully crafted for maximum impact. It takes time and resources to find and train new employees and acquire and install the hardware, operating system, application development tools, and other components required to develop and support software. Hiring our offshore user interface/user experience researchers and designers takes care of everything for you. GVM Technologies prototyping design services andUI/UX team has the resources to keep up with the latest developments in technology, including expertise in front-end and back-end development, cloud services, testing technology, and uxprototype design services tools and techniques.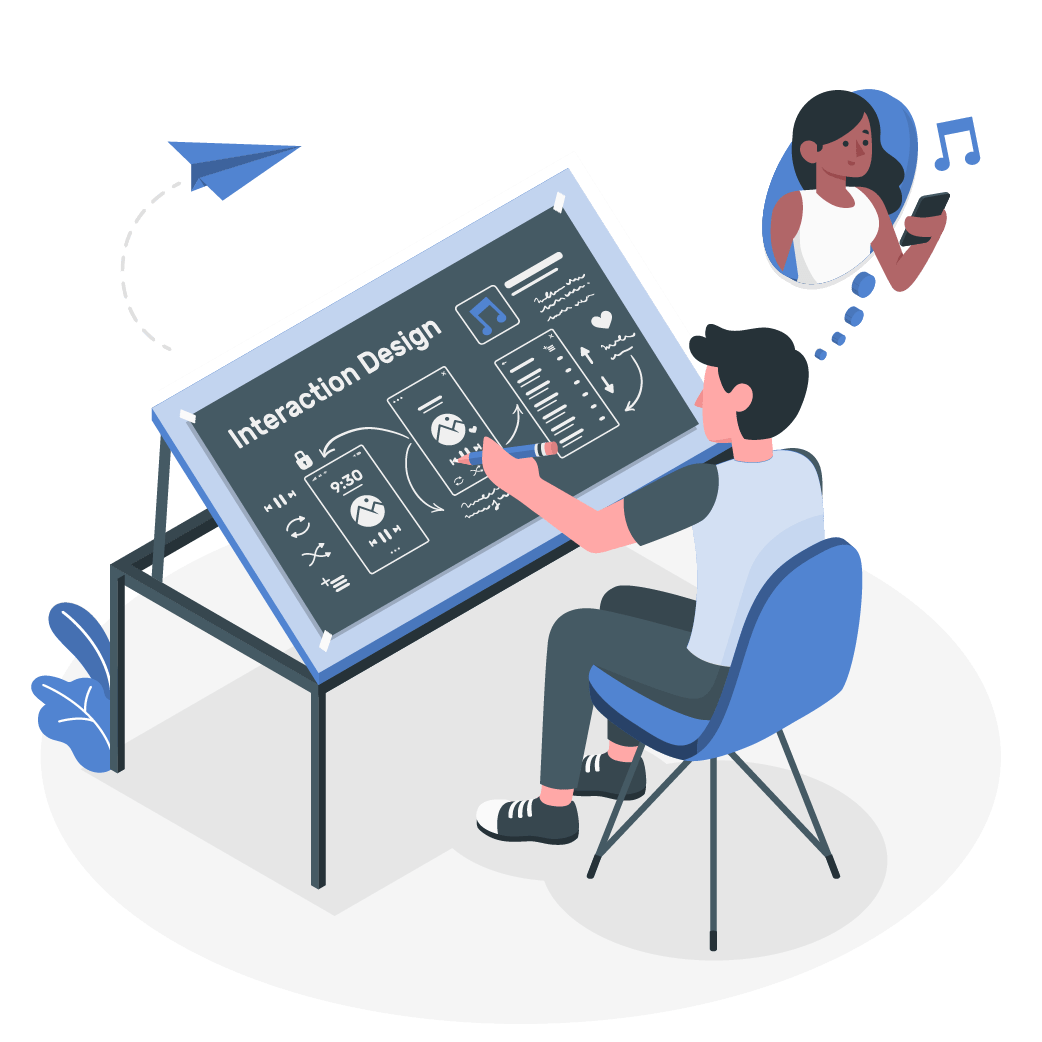 We Provide Wireframing & Prototyping Services in US
Key Benefits of Hiring Us?
Detailed Prototype Development
At GVM Technologies, the prototype development company, we create the most comprehensive prototypes that can generate business value for our clients that is measurable and consistently expanding.
Enriched Wireframes Infinite Features
We create online web prototype design and wireframes with the most innovative and unique features that are understandable to the end user.
Extra Ordinary User Interfaces
While we emphasise cutting-edge technology, user-friendliness and exceptional user interfaces are among the features that receive special attention.
Experienced Wireframe Creators
The prototype design companiesuse the most high-impact tools and schemes for increasing the business value chain for our clients far beyond the default based on the experience and knowledge of our prototype development company teams.
Our Wireframing and Prototyping Development Process
To achieve our ultimate goal, we take a systematic, step-by-step approach. Providing expertise in both wireframing and prototyping design services
Gathering of requirements, market and competitor research, and goal definition
Information analysis and brainstorming
Ideation, the definition of scope, web pages, and features
Prepare a rough website/software architecture using wireframe illustrations.
Check for Feasibility (with client and tech team)
Verifies with the Team and the Client if additional adjustments need to be made to the features, colours, and visual appeal.
In the Wireframe, incorporate the suggestions and edits.
Create a working prototype of your website's/appearance/behaviour software's with a wireframe.
Adjustments and compromises are made to the primary design based on the functioning prototype model.
The most challenging part of software development is developing a production strategy that integrates your organization's goals with those of the software or project. To help you achieve your goals, our team of researchers and prototyping design serviceswill collaborate with you to develop a plan that centres on the consumer concept, advanced skill sets, epics, and the integration of your vision with technology.
Quickly and easily adapt to new software with the help ofonline web prototype design and wireframes. The importance of prototyping lies in the visual representation of the page's structure and layout, revealing the hierarchy of its constituent parts and how they relate to one another.
For designers and clients to discuss the finer points of website creation, arapid prototyping web design and wireframe web design is a doodle frame for the website that directs the content and concepts of the pages. You can save time and money by using these for rapid iterations before releasing the final version. Please tell us what you have in mind. Our professional user interface and user experience designers will make a prototype full of cutting-edge features and ready for scale.