Culture At GVM Where You Enjoy
Working, Learning & Progressing in Your Career
GVM Technologies are always exploring well and curated and implemented very intuitively. We have a team of skilled developers, marketers, strategies and content creators. Our team is well established and able to explore well by coding applications. We ensure client satisfaction by focusing on the top of the list of agile application development companies. GVM Technologies ensures the development of the website.
We will develop a website for bringing business into the digital world
Applications developed at GVM Technologies are robust, reliable and remarkable
It's proven digital marketing strategies make millions of conversions
They are delivering the best IT services consistently
Sneak Peek into GVM HeadQuarters
Because, All Work And No Play Makes Jack A Dull Boy!
We are dedicated to consistently building, training, retaining, and engaging our GVM team. We put in effort daily to ensure our team members are given the necessary support and autonomy to provide outstanding outcomes for our clients.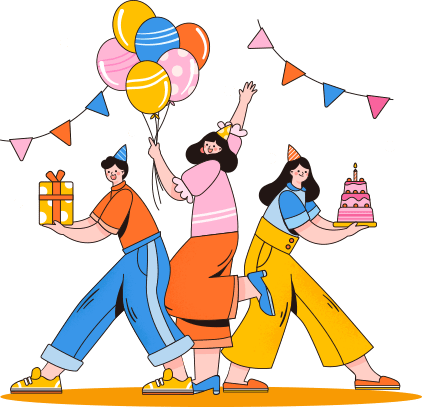 Are you Dedicated, Smart, and Fun?
Join Us!
GVM Technology LLP has a perfect work culture and amazing ambiance to let you work freely. We celebrate many festivals, hang out with the team, trips, movies, lunch, games and much more. Join Us