Custom Software Development Services in US
Custom Software Solutions - We Custom-Build Applications
We will build Effortless | Effective | Elevating Custom Software for your business.
GVM Technologies is all set to bring you the best custom software development solutions and help automate your business exponentially. Our team of great professionals are dedicatedly waiting to employ their skill to take your business off the runway.
We offer robust custom software development services at affordable cost. Two things that every business needs to sustain and achieve higher goals are – great minds and reliable custom software development company. So, ride on to us with your great minds and we promise to turn your idea into a real-life solution.
A Software solely developed according to your imagination, is more like a fuel to take you to greater heights. Our custom software development services are the best in town. We have worked with more than 60+ Founders and built more than 200+ software. We just now aim to boost the relationship between you and your clients but also focus on building a healthy workplace environment for the employees simultaneously.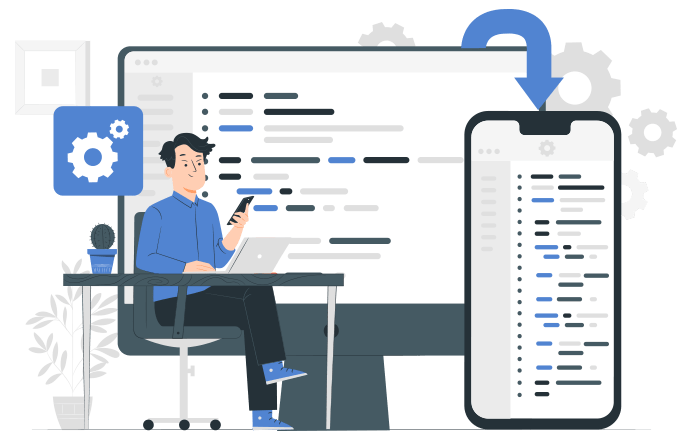 We Add Value To Your Custom-Build Software and Applications
Our prototype approach makes us a leading custom software development company. The team at GVM Technology prioritizes your satisfaction. Right from taking the correct input to keeping you posted with the next update and further delivering your product before the deadline defines our great custom software development services in US.
We are always open to feedbacks and never hesitate in making the desirable changes. You also get a dedicated manager to always keep you posted and offer you better experience every time you reach us be it pre or post software development.
GVM Technology is specialized in custom enterprise software development services.  With our team having 10+ years of experience in the industry, we ensure to bring the best product for your business.
Our Custom ERP / Software Development Services
We build custom intuitive applications from scratch, to suit varied needs of our consumers. We are a full-service custom enterprise software development company offering a range of services to help SMEs grow in the long run.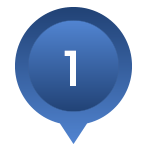 We offer custom web development solutions that will be specific to your business. Our major focus is to help your business accelerate workflow, boost revenue, and optimize business operations right from development to deployment.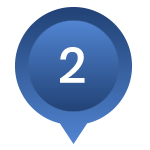 Deployment and Implementation
We plan, strategies and devise a development plan starting from the implementation of comprehensive software solutions to its deployment. The different needs of a business are assessed to deliver the best solutions to end-users.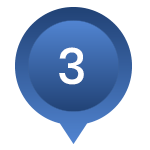 Our team helps develop well-documented, reliable, and easily consumed APIs that can be easily customised and integrated with the existing software products.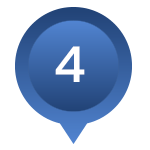 Mobile Application Development
We leverage our industry specific technology experience to come up with robust and highly scalable mobile app development ideas. The mobile applications developed are flexible, interoperable and of latest technology to support for all devices including mobile, web, and desktop.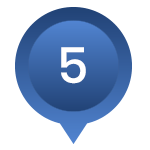 We deliver app maintenance and modernization services to make sure the apps developed perform as expected. We ensure performance, scalability, and sustainability of the entire software infrastructure.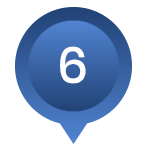 API Integrations Services
Our team develops custom APIs for all breeds of the applications. We also help add the required functionality to your software system and facilitate easy communication between other applications and yours.
Why choose GVM Technology?
Besides the best website and mobile app solutions, our services are accompanied with tons of other features which makes us the
#1 choice for custom software development services.
We leverage agile development methodologies to be able to release the final product rapidly to the market. We maintain the quality of the application developed by focussing on superior quality testing, collaboration, and the visibility of stakeholders. The processes and approach is customised based on the project to suit varied needs.
By following the latest trends in software development we build smarter products that are augmented with machine learning, cloud-native, IoT enabled, and analytics driven. Latest tools and technologies are used to deliver great digital products.
Our experts are available round the clock to cater to all your needs. We focus on automation, 24-hour development cycle, predictable delivery, and clear communication. Our developers follow an offshoring model, and they turn the differences in time-zone into assets.
Throughout year experience in the software development industry, we have delivered phenomenal results to our clients from different industries. Give us a call and get a free quote for your project along with software consulting to help you decide the best tech stack and other elements for you.
Are you Looking for Custom Software Development?
We plan all our projects of custom software development solutions with the motive to give you and your customers an easy experience. We put 60 percent of our effort in planning your software in a way you want, integrated it with all the latest technology so that it sustains for longer time in coming future. Because, we know, building a software is not a common affair.
With our years of expertise in custom software development services and our comprehensive approach we aim to align every step with our customers business goal.
Before we move ahead with our customers, we aim to satisfy them with our portfolio and say, "You are at the right place." You can also explore our custom enterprise software development works to know us better. We at GVM Technology, execute every project with a unique approach.