Graphic Design Services in US
Creative Graphic Design Services & Marketing Solutions in US
We have been developing a design that attracts and leaves an impression on the customer's mind for the previous 5 years. GVM Technologies, agraphic design company in the US, offers various design services for many industry verticals. With our years of expertise, we can best assist start-ups and existing businesses in achieving their objectives. We help you organise and materialise your objectives through captivating creative designs that create a lasting effect on your clients.
GVM Technologies offers a competent team of the Best Graphic Designe company in US that create innovative designs suitable for advertising your business, product, or service everywhere and everywhere. We instil enthusiasm in every design created aesthetically using the most up-to-date graphic design processes and resources. Our creative team has a concept for your company's promotion. Utilize our graphic design services in the United States.
GVM Technologies graphic design company provide services such as website design and video creation and marketing services such as branding and advertising to assist businesses in presenting fully developed ideas to the broadest potential audience. Graphic design teams use graphic design tools and 3D design, photography, and video applications to generate a range of products.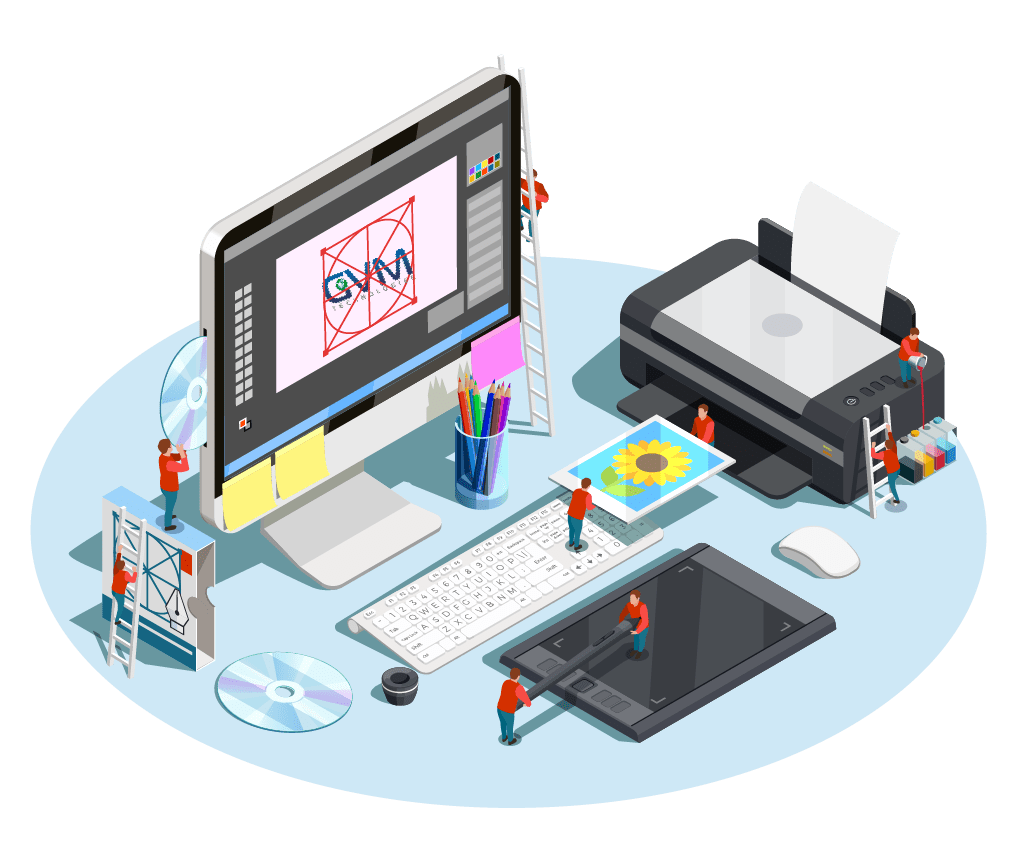 We Provide Graphics Design Services
Our Graphics Design Services Process​
The initial step in our graphic design project is to define the project. This involves understanding the client's goals, objectives, and desired outcomes. It also involves setting project timelines, budgets, and any resources that may be necessary to complete the project.
Research and Conceptualize
The next step is to research the project, which involves looking at similar projects, researching trends, and exploring different design concepts. This phase also involves gathering any necessary source images and content. We may also ask client to provide necessary resources.
Create a Design Brief
Once the research phase is done, we create a design brief for our clients. This document will outline the project, the goals and objectives, the timeline, and any other relevant information. The design brief will serve as a guide for the graphic design process.
Design the Concept
Once the brief is complete, it is time to start graphic designing. This involves creating sketches, exploring different layout and typography options, and creating mock-ups.
Refine and Finalize
Once the initial design is complete, it is important to refine it. This involves making any necessary tweaks and revisions to ensure the design meets the client's expectations. Once the design is finalized, we will submit the graphic design project to the client.
Are you Looking for Creative Graphics Design Services in US?